Welcome!
Mission statement: To make disciples of Jesus Christ and to serve God by sharing Compassion, Hope, and Love
Christ United Methodist Church, located in the heart of Alliance, Ohio, has its origins over 170 years ago, yet remains an active part of the region's faith community.
Come visit us on a Sunday morning for worship service or Sunday school. Find out more about our many outreach and service ministries, locally and afar. Find out what we've been up to and what's coming up soon.
Upcoming Events
Carnation Days Burger Booth
posted 7/16/2016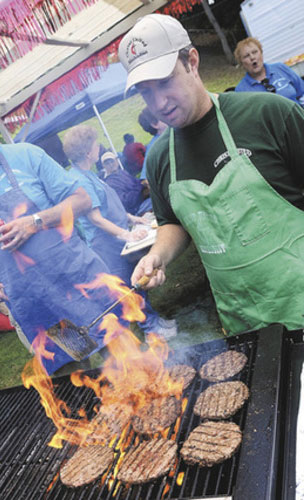 Carnation Days in the Park will be August 17 to 20 this year. Members: please sign up in Fellowship Hall to volunteer your time at the Burger Booth. It takes a consistent crew of people to run the booth efficiently. you can only help one day for a short amount of time, your time is appreciated. you for your help in making this another successful year at the park for our church!
Community Dinner on Tue, Aug 30
posted 8/6/2016
Volunteers and Desserts Needed: CUMC takes it turn serving the Tuesday night Community Dinner on August 30. We need cupcakes for dessert and volunteers to help cook, serve, and clean up. Cooking starts at 4:30pm.
Coordinators Needed: We are looking for 1 or 2 persons to take over the duties of grocery shopping and supervising our Community Dinner, 4 times a year. See Victor Lee or the Austins.
Children's Sunday School Resumes
posted 8/19/2016
Sunday School resumes for children and youth on Aug. 28 at the 9am hour. This will be an all-ages combined class as well as on Sept. 4th. We will meet in the second floor classroom. There may be a time change after Sept. 4.
UMW Book Study
posted 7/8/2016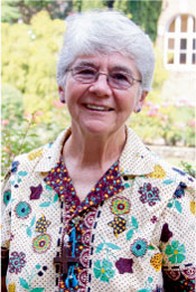 United Methodist Women: The book "A Journey of Courage, The Amazing Story of Sister Dorothy Stang" is available in the church office for $10. Ohio-born Stang spent the last 3 decades of her life helping poor farmers in the Amazon basin. Our October Unit Meeting will feature the author of book, Michele Murdock.
Summer Hours in Effect
posted 5/28/2016
Between Memorial Day and Labor Day, our Sunday schedule will switch to our summer hours:

• 9:00am Sunday School
• 10:00am Worship Service in the downstairs Fellowship Hall
Free Community Dinner
We are happy to be entering our 2nd year hosting a free dinner, each Tuesday at 5:30 PM. Five churches take turns providing the meals: Union Ave. United Methodist, St. Joseph's Catholic, Alliance Friends, St. Paul's Lutheran, and ourselves: Christ United Methodist.
Highchairs Wanted!
posted 1/9/16
The church is looking for highchairs in good conditon for use at our Tuesday night community dinners and other events.
Come relax with us
posted 9/18/15
Once a month (usually the 3rd Sunday) the service format will be a little more relaxed and contemporary. Come expecting a more relaxed atmosphere and let the Spirit move you!