Welcome!
September 2016 Worship Schedule: 9 AM Sunday School; 10:15 AM Worship in Fellowship Hall
Mission statement: To make disciples of Jesus Christ and to serve God by sharing Compassion, Hope, and Love
Christ United Methodist Church, located in the heart of Alliance, Ohio, has its origins over 170 years ago, yet remains an active part of the region's faith community.
Come visit us on a Sunday morning for worship service or Sunday school. Find out more about our many outreach and service ministries, locally and afar. Find out what we've been up to and what's coming up soon.
Upcoming Events
Worship Service Returns to Sanctuary Oct 2, 10:15 AM
posted 9/23/2016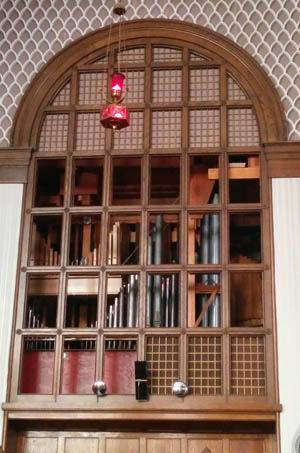 The renovations to the organ have been completed! On Oct. 2 we will return to our regular worship space. The schedule will remain as it has been in September:

• 9:00 AM - Sunday School classes
• 10:15 AM - Worship Service
UMYF Resumes; Suppers Needed
posted 9/23/2016
UMYF has started up again for the 2016-17 school year, which means we are in need of volunteers to do snack supper for the youth. Supper is served at 6:00 pm on Sunda evenings for approximately 12 people. See the sign up sheet in Fellowship Hall or the Lounge for available dates and ideas. Thank you for supporting our youth!
Blessing Bags Needed
posted 9/10/2016
The Alliance of Churches is in need of items for blessing bags:
small bottles of water, small packages of cookies or crackers, toothbrushes, small tootpaste and shampoo containers, and quarters (coins). A donation box will be in Fellowship Hall Sept. 11, 18, and 25. Jean Webster and Carolyn Miller will assemble the items into blessing bags in late September.
Church Events in Oct and Nov
posted 9/10/2016
• Sun, Oct 2: Welcoming Service for our new bishop Tracy Malone. Salem First UMC, 244 S Broadway, Salem, 3pm - 5pm.
• Oct 21-22: UMW Basement Sale. Start saving items (good used clothing and household items) to donate for the sale!

• Sun, Nov 13: Charge Conference: 2pm at Dover First UMC.
Help the Alliance of Churches help others
posted 9/10/2016
Did you know the Alliance of Churches helps needful families in the Alliance/Marlington area with their utilities and rent payments? They would be grateful for any monetary support that we can provide on a steady basis. One-time contributions are also appreciated! Checks should be made payable to the Alliance of Churches and can be placed either in the offering plate or given to the church office.
Thur. Oct 6: A Journey of Courage
posted 9/3/2016
The United Methodist Women of Christ UMC invite you an evening with Michele Murdock (author) and Judi Clemens (Sister of Notre Dame de Namur)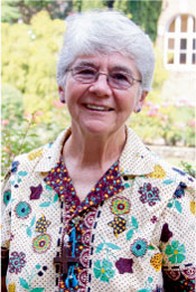 who will present the inspiring story of Sister Dorothy Strang, who advocated tirelessly and bravely for the rural poor of Brazil beginning in the 1970's. Thur, Oct 6 at 7pm. To attend this free event, RVSP to umwevent@gmail.com or call the church office (330) 823-3176. See the flyer in the September Chimes
Free Community Dinner
We are happy to be entering our 2nd year hosting a free dinner, each Tuesday at 5:30 PM. Five churches take turns providing the meals: Union Ave. United Methodist, St. Joseph's Catholic, Alliance Friends, St. Paul's Lutheran, and ourselves: Christ United Methodist.
Highchairs Wanted!
posted 1/9/16
The church is looking for highchairs in good conditon for use at our Tuesday night community dinners and other events.
Come relax with us
posted 9/18/15
Once a month (usually the 3rd Sunday) the service format will be a little more relaxed and contemporary. Come expecting a more relaxed atmosphere and let the Spirit move you!